I really can't think of a better title...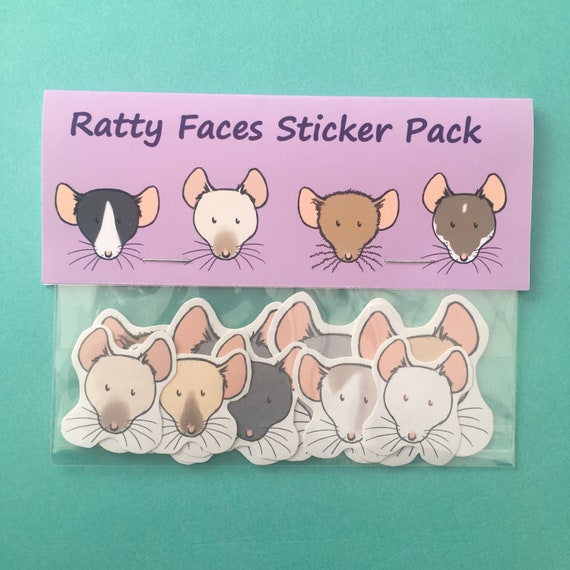 After a lot of plotting and planning and test prints and cuts I can proudly say these are now available to buy in the
shop
!
Each pack is made up of 10 stickers. 4 larger size that measure around 4cm and 6 smaller size that measure around 3cm.
Colours vary with each pack and they include a selection of cute ratties! Top ears, dumbos, rexes and hairless rats can be found.
A great addition to any ratty lovers stationary collection and great for adding some ratty love to items that may be lacking a bit of mischief!
Sticker packs are £2.00 (not inc P&P) and you can get them
here!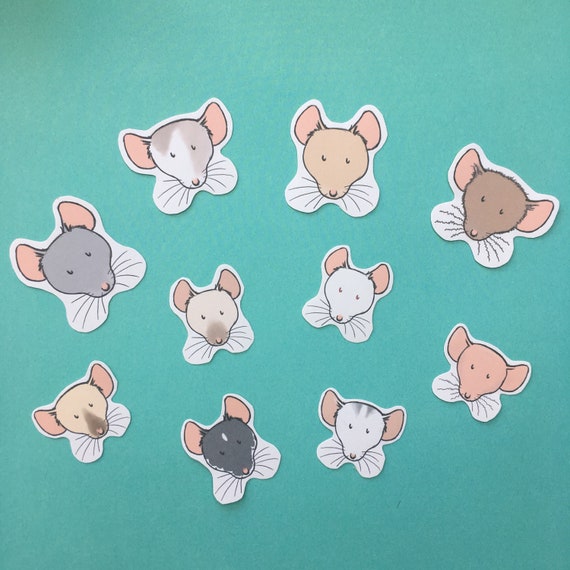 In the works at the moment are a couple of new products, one is a tiny ratty notebook that I'm hoping will be ready soon! I'm having fun sourcing some good paper for the pages and a decent stapler that doesn't drive me insane... it's a long story!
I'm also working on a new zine that is taking a little bit longer than I was expecting but the extra hours will be worth it.
This zine is more of a picture book style zine featuring Astrid the star rat. The writing is all ready, the layout is all ready and I just need to get the paintings finished so that they're ready for making in to a little book of cuteness!
Updates to hopefully follow!